Diffraction Experiments with Inhomogeneous Illumination

With coloured and one-coloured inhomogeneous illumination is shown its influence on diffraction-figure. In the sphere of inner diffraction-fringes of slit, therefore in short distances, the localization of bent light is easily to demonstrate. In the sphere of outer diffraction-fringes of slit, therefore in large distances, interpretation is limited by the double cover with bent light of the surroundings of both slit-edges.

Figure 1. Experimental arrangement for coloured inhomogeneous illumination. L - light-source, a high-pressure mercury lamp; C -condenser; FS -first illumination-slit; IS - second illumination-slit 0.15 ... 0.3 mm; Pr - prism, crown glass 10°...30°; S - diffraction-slit 0.3 mm; F - incident plane, a photo-plate. a = 1 m, b = 120...400 mm, c = 0.25...4 m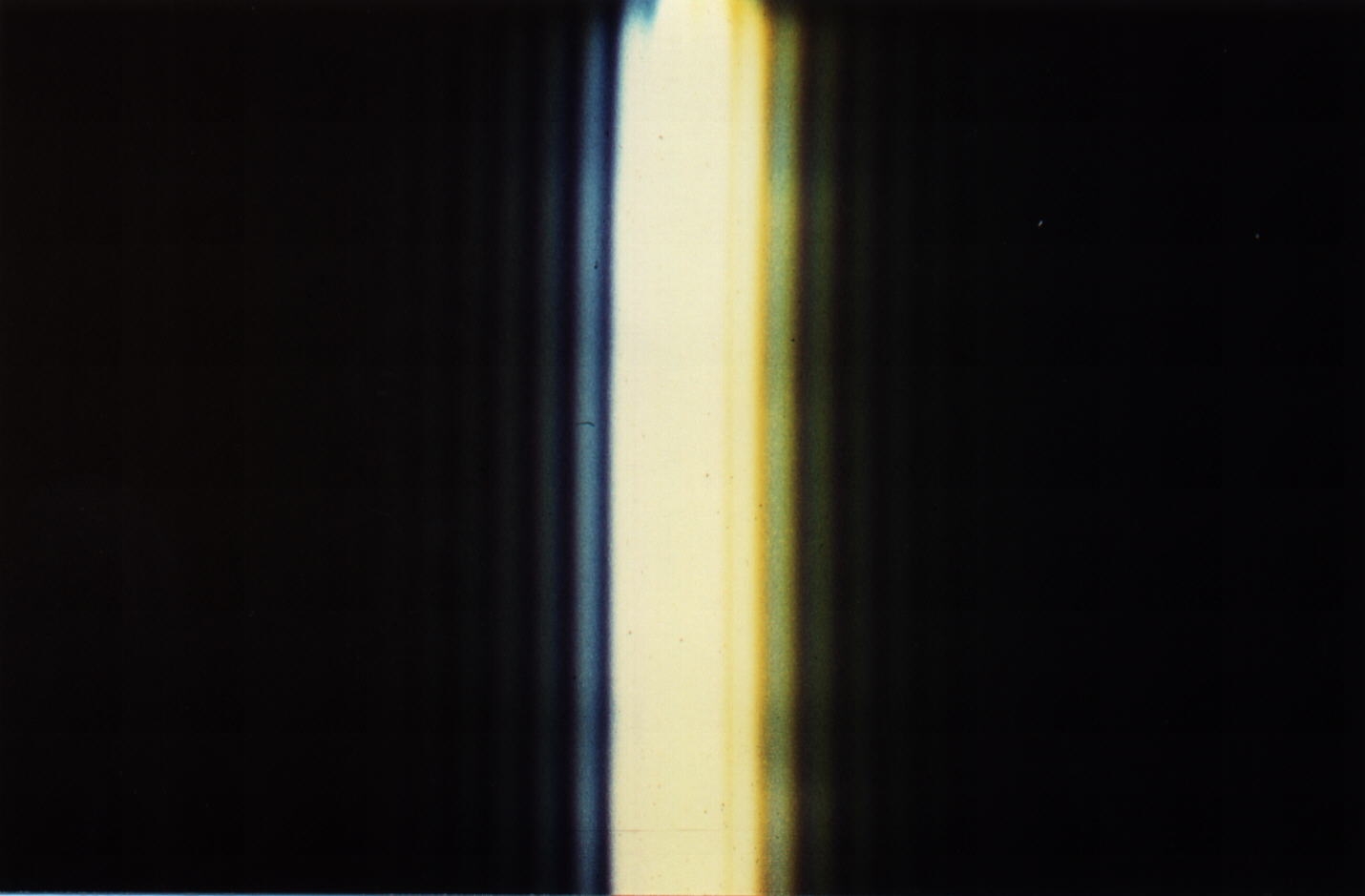 Figure 2. Illumination with mercury-light, blue at one edge and green at the other edge of the diffraction-slit S, with arrangement of figure 1. Distance c even so that outer fringes originated but no mixture disturbed.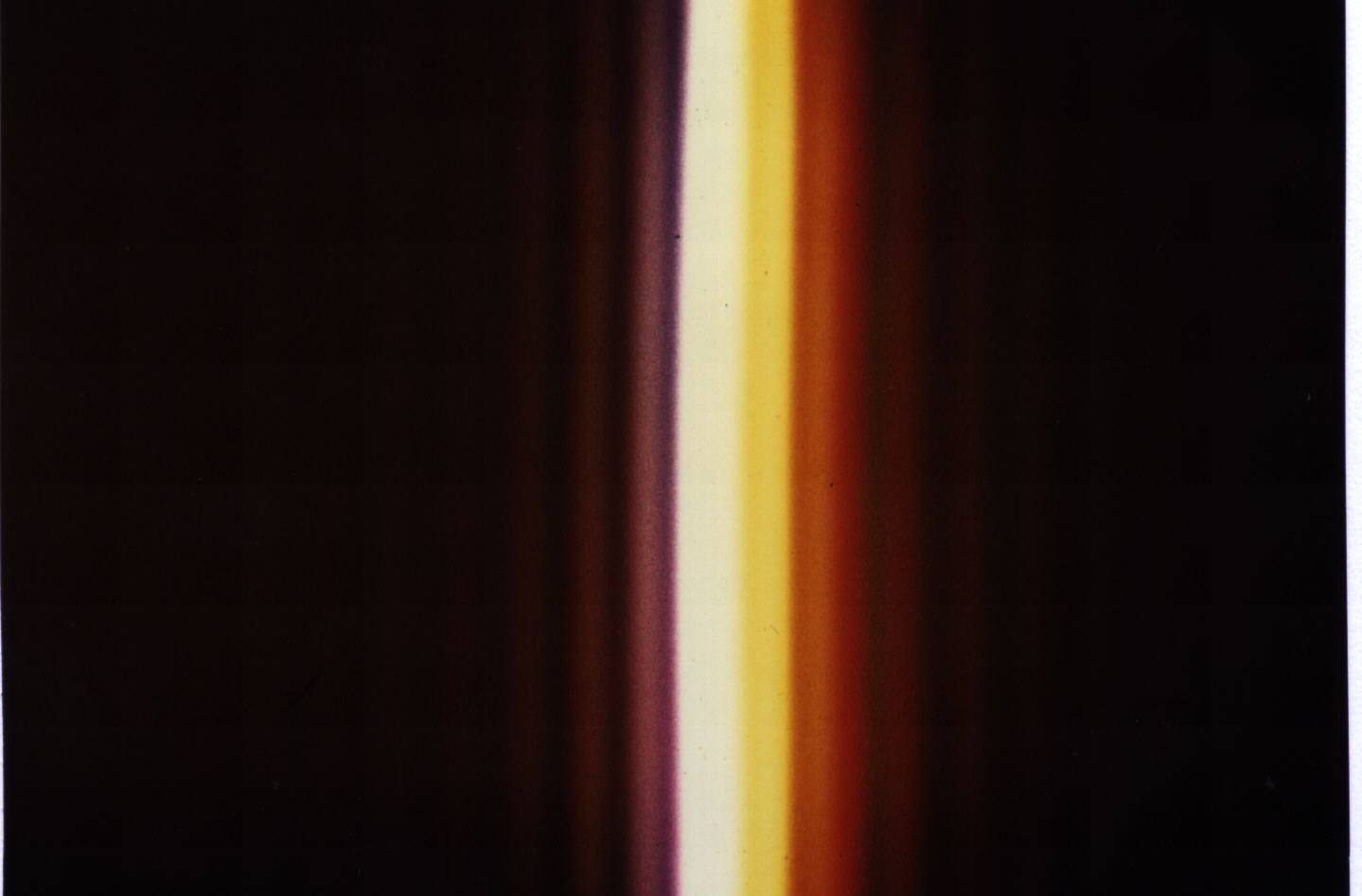 Figure 3. Illumination of diffraction-slit S with a continuous spectrum, in figure 1. Also distance c even so large that no mixture disturbed.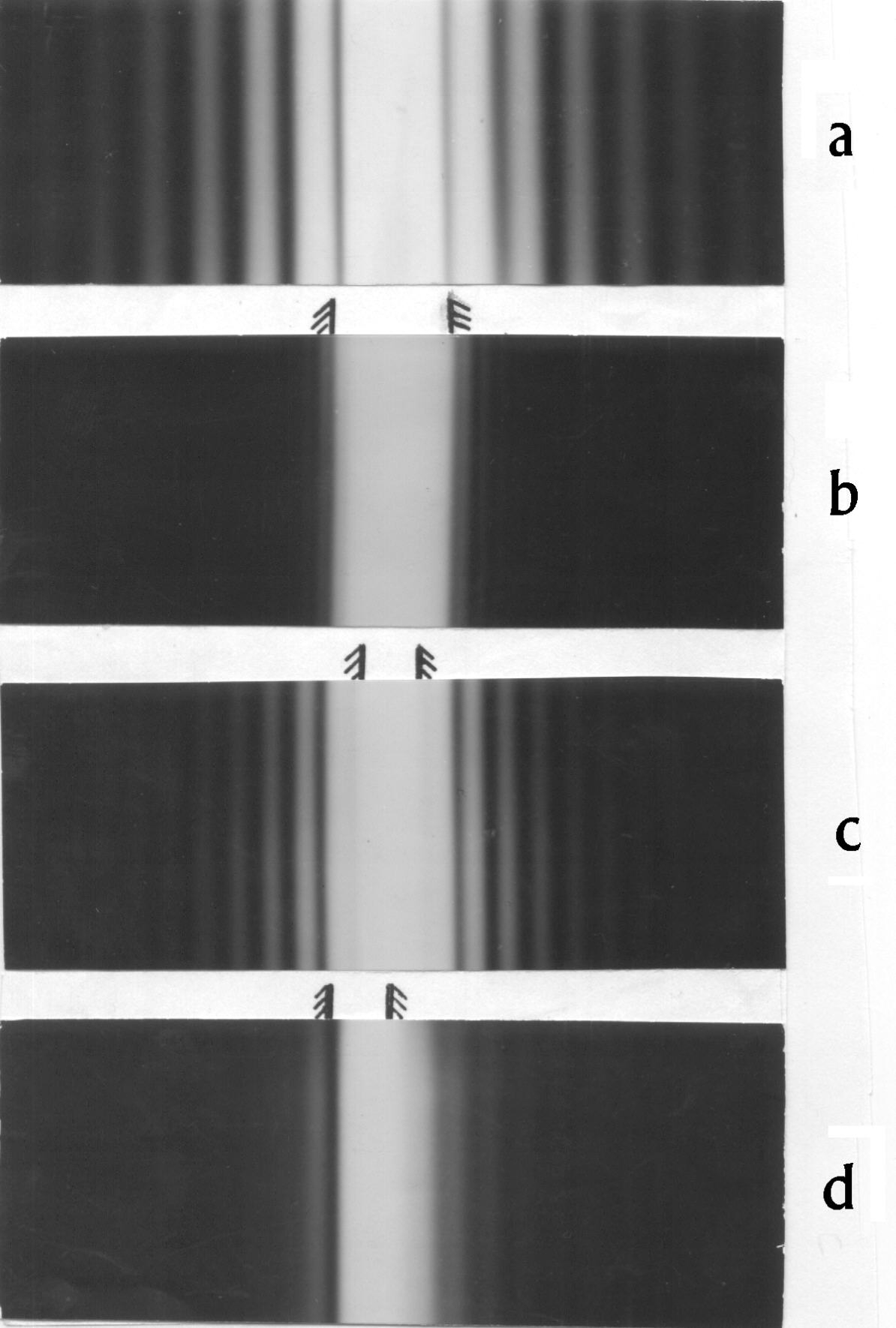 Figure 4. Diffraction-figure at one-coloured inhomogeneous illumination. Experimental arrangement figure 1, but without prism Pr and with green filter. IS = 0.15 mm, b = 100 mm, c = 2 m.
a: diffraction-figure without diffraction-slit S;
b: slit-edges S (0.6 mm) in the first minima of the diffraction-figure of the illumination-slit IS;
c: diffraction-slit S contracted on the half (0.3 mm);
d: diffraction-slit S so displaced that a minimum of the diffraction-figure of IS drops on one edge and the maximum of zeroth order on the other edge.
Above every diffraction-figure the position of the diffraction-slit is indicated.
Discussion

As already Newton [1] had asserted, it is possible to demonstrate the localization of bent light in the sphere of inner diffraction-fringes at the slit. In the sphere of outer diffraction-fringes only in distances after first origin of outer diffraction-fringes locality is demonstrable. In larger distances the double cover of diffraction- figures with shadow- and light-side bent light prevent examinations. In Fraunhofer's manner of observation the illumination-slit is imaged at the observation-plane, and so in the focal-plane no coloured inhomogeneous illumination is demonstrable. Outside this plane a split-up is present and here an observation was possible.
The limits of this method were already directed in section 1. Everyone who has ever tried to produce a real symmetrical diffraction-photo knows what a high adjust-expenditure is necessary obtaining a 'homogenous illumination' . Who never tried this may inspect the sources of figures of diffraction-figures. Also authors, who else produced themselves all figures, often took over diffraction-photos of strange sources. Of course, they have experienced the difficulties but they did not direct on this for in theory of wave-fronts no difficulties should be present. We know at present that light consists out of light-quanta or photons, and therefore deviations are explicable.

References
[1] I. Newton, Opticks or a Treatises of the Reflexions, Refractions, Inflexions and Colours of Light. London 1704; Opera quae. exstant omnis, Tom IV, London 1782; Reprint, Bruxelles 1966; Optik II + III. Übers. W. Abendroth, Ostwald's Klassiker Nr. 97, Engelmann, Leipzig, 1898; Neuauflage Bd. 96/97 Vieweg, Braunschweig 1983; Optique, Trad. J. P. Marat 1787; Bourgois, Paris 1989.
[2] H. Nieke, Newtons Beugungsexperimente und ihre Weiter- führung. Halle 1997, Comp. Print 1, Arbeit 1. (Vorhanden in vielen deutschen Universitätsbibliotheken); Newton's Diffraction Experiments and their Continuation. Halle 1997, Comp. Print 3, paper 1. (Applicable in some university libraries).
[3] As [2], paper 2.
[4] As [2], paper 3.
[5] As [2], paper 4.
[6] A. Fresnel, Oeuvre Complétes I. Paris 1866. Abhandlungen über die Beugung des Lichtes. Ostwalds Klassiker Nr. 215, Engelmann Leipzig 1926.
[7] T. Young, A course of lectures on natural philosophy and mechanical arts. London 1807.